High and Low is Keith Foskett's Latest Release
Foreword by Chris Townsend

This is a bold and important book which I genuinely hope will appeal to a wide audience.
– James Roddie (The Great Outdoors Magazine)
High and Low is available on Ebook, paperback, large print paperback, hardback and now Audio!
Listen to the audiobook FREE with a trial from Audible
You can  read the first two chapters FREE here
(No email address required)
Depression is like chest pain. You know it's serious when the doctor wants to see you the same day.
Depression threw him off course. A detour set his wilder side free.
A ferociously funny and life-affirming travel memoir, concluding with tips for managing depressive episodes.
Keith Foskett refused to let his dark mood define his limitations. Unknowingly suffering with depression, he took to hiking the wilds of Scotland to face the inner demons that threatened to gnaw him to the bone. From the craggy Highlands of the Cape Wrath Trail and West Highland Way, to the canals criss-crossing the low country, 600 miles of unforgiving hiking terrain called his name.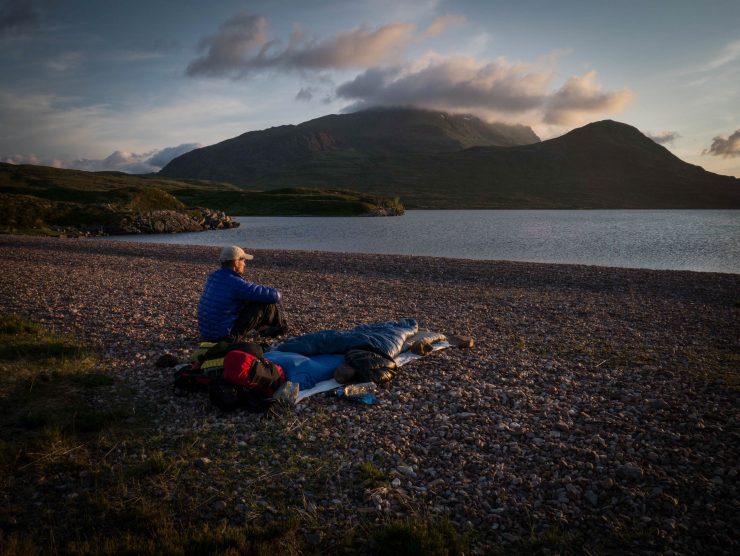 Keith repositioned his compass to what really matters in life. As laughter became his travelling companion, he discovered that when dealing with emotional baggage, it's best to pack light. Pushing his mind and body past breaking point, his journey could set a brave new course for coping with depression.
Battling ferocious weather, the ubiquitous Scottish midge, strange-sounding local delicacies and substandard TV sets, this is one man's battle to conquer the wilds of Scotland, and his own psychological demons.
Order Below

Reviews
Despite the challenges of the terrain and the weather, the author's affinity with the Highlands is obvious and his descriptions of the landscape are captivating. We are introduced to beautiful glens, rivers and lochs that many of us will never have heard of. We are reminded by an experienced international long-distance hiker to not forget the quality of what we have at home in the UK.
It's hard not to admire Keith Foskett for what he achieves in this book. But he does not take himself too seriously either, and handles the weight of the subject matter with humility and a good dose of humour. This is a bold and important book which I genuinely hope will appeal to a wide audience.
– James Roddie (The Great Outdoors Magazine)
As well as the details of his walk, Keith captures the feeling of being on a long walk well – both the joys and the tribulations. His sense of humour comes through too, and he's not afraid of laughing at himself. This makes for an entertaining book that also has a serious undertone. It's a welcome addition to the literature of long-distance walking.
– Chris Townsend (The Great Outdoors Magazine)