How amazing does this look! De Ciottulu di i Mori a Manganu on the GR20 (Jean-Baptiste Bellet)
The outdoor addicts over at Merrell have compiled a list of forty of the best hikes all over the world. There's some solid staples you may be familiar with such as the West Highland Way, the GR20 and the Appalachian Trail but some I haven't even heard off, begging a little further research.
Pochuck Valley on the Appalachian Trail (Miguel Vieira)
The West Highland Way – Regarded as one of the most popular hikes in the UK (Colin Souza)
This guide isn't just about distance, or indeed long distance hiking. It's more about variety and hikes to suit all tastes in terms of duration and destinations.
If you're lucky enough to have a summer of outdoor indulgence then take a tempting look at all 3106 miles the Continental Divide Trail, or even the Israel National Trail should keep you busy for a month or two over 620 miles.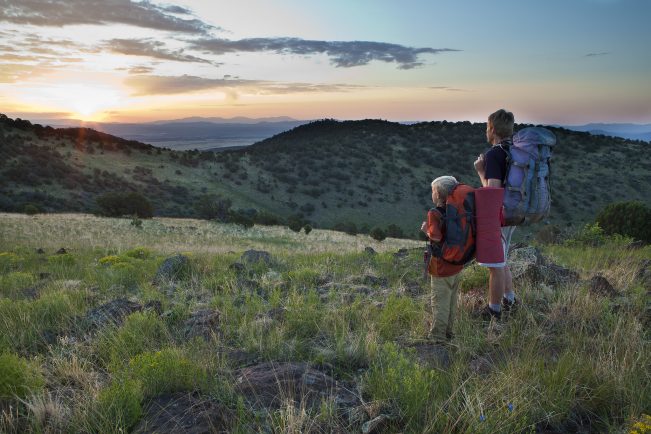 This one got the better of me last year – The Continental Divide Trail (Bureau of Land Management)
The Israeli National Trail (Julian Bender)
Delve a little deeper and there's trails that indulge a little curiosity just by their name alone. The Buckskin Gulch in Utah demands respect and further research just because of its originality. The Kungsleden Trail in north Sweden passes through the Vindelfjällen Nature Reserve, one of the largest protected areas in Europe, a great candidate for a little solitude if that's your thing.
If you holiday in Italy then perhaps consider taking two or three hours out to haul yourself up Stromboli. Beware though, it's one of the world's most active volcanoes!
If slot canyons are your thing, you could do a lot worse than The Buckskin Gulch (Ryan Grimm)
Other eclectic delights include all 602 miles of the Bibbulmun Track in Australia, and 1054 miles make up the Tōkai Nature Trail in Japan. Prefer your distances somewhat shorter? Aonach Eagach Ridge in Scotland is a mere six miles long, but could well take you nine hours. Still on the active volcano thing, The Pacaya Volcano Hike in Guatemala climbs just 3.25 miles but takes some people a day to complete.
The Pacaya Volcano Hike in Guatemala (Bruno Girin)
Even if your plans this year don't include hiking, it's well worth a look just to see what's on offer around the globe, and maybe make some plans for next year?
The Kungsleden Trail (Wikicommons)
Click HERE to see all these trails on Merrell's site.