PLEASE NOTE THAT THIS OFFER HAS NOW EXPIRED.
Travelled Far is my next book and you could get it for free.
I'm wondering if we could help each other out? Don't worry though, I'm throwing in a few rewards that should interest you. This offer ends early December 2016 though so be quick.
Here's what I'm offering.
Every time I release a new EBook, you'll get it weeks before anyone else even knows about it. For FREE.
You will actually be in the book, mentioned in the acknowledgements section as a thank you.
Ten members of the team will receive a signed paperback per launch.
One member will receive a free Kindle EReader.
Here's what I'd like you to do if you become a member.
All you need do is read the book I send you. When the book is actually released two to four weeks later, simply head over to Amazon and some other sites and post an honest review.
What's Coming?
Travelled Far
My next book is called Travelled Far and is due for release within the next few weeks. It is a collection of short hiking and outdoor adventures inspired by my blog. This book will be the first title sent to Launch Team members.
High and Low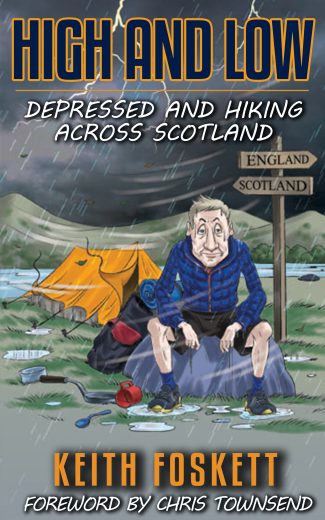 My next major title is called High and Low, due in the Spring of 2017. It is the account of my 600 mile hike across Scotland whilst coming to terms with depression.
With the relative luxury of an un-planned route, I was free to wander and pick whichever direction I liked. I did achieve a lifelong ambition of hiking across Scotland. What I didn't bank on was doing it during one of the wettest summers ever.
Want In?
Great! Click on the link below. I'll put you in The Launch Team list and be in touch.
The Disclaimer.
THIS OFFER HAS NOW EXPIRED.
Please remember there's an element of trust here. Each book takes me around a year of hard work to finish. I'm happy to send you the EBook for free, as well as all the other goodies but please return the karma and leave a review.
Thanks!
THIS OFFER HAS NOW EXPIRED